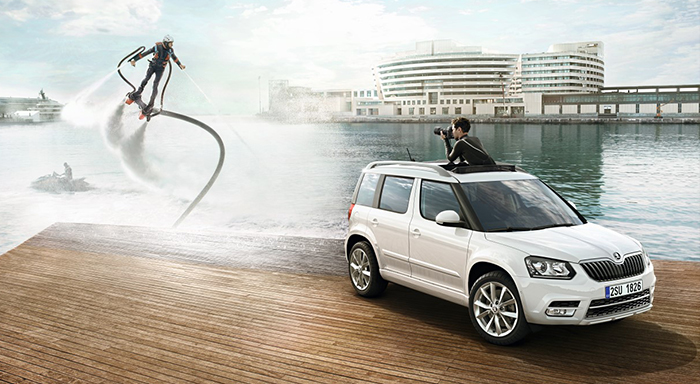 Yeti – Design of the ŠKODA Yeti
The new Yeti not only delivers a change in appearance but also a fundamental split into two lines – the Yeti and the Yeti Outdoor.
The Yeti model line comes with a fresh exterior that reflects the new ŠKODA design language. With its distinctive yet practical design, the Yeti distinguishes itself with its body paint coloured features. These include protective side door strips, decorative door sill strips and bumpers including the lower part. Another important distinguishing feature of the car is the fine honeycomb grille of the air intake opening on the front bumper. Roof railings come in either silver or black. The attractiveness of the Yeti version is highlighted by alloy wheels.