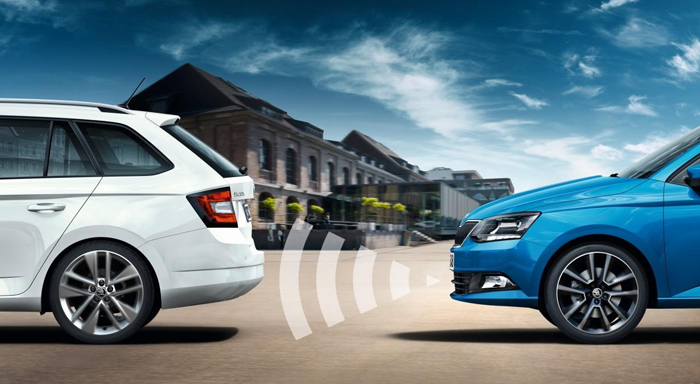 Fabia – Safety Assistants
The Fabia has adopted a clear stance on passenger and pedestrian safety. As a result, you will find on-board safety components that are usually the domain of cars in higher segments.
All Fabias are fitted with an enhanced electronic differential lock function XDS+, ensuring safer handling when the car negotiates bends.
The automatic-braking Front Assistant is another on-board guardian angel. It works with you to keep an eye on what is happening in front of the vehicle and can alert you to any impending danger. It is able to apply the brakes itself, thus mitigating the consequences of an accident or even averting one altogether. This feature is available as an optional extra.
The Fabia's Speedlimiter safety feature is taking its bow in a ŠKODA car. As the name suggests, the Speedlimiter will not let the driver go faster than the set speed.