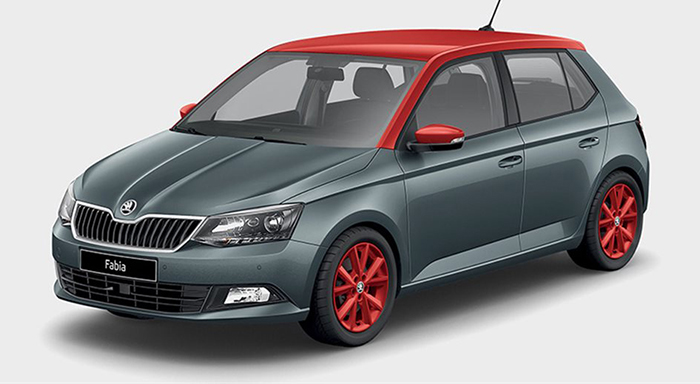 Fabia – Individualisation
We respect the individual needs and requirements of all of our customers and we do our best to accommodate them. And that is precisely why we have left the most important aspect – how your car is going to look – entirely up to you and your imagination.
The new ŠKODA Fabia will be available in 15 body colours. ColourConcept can be used to select varying combinations for the roof, the A-pillars, the side-mirror housing, and 16″ alloy wheels. Four combination colours are available: white, red, silver and black.
Altogether, we are offering 125 colour combinations, including a choice of four interior colour schemes. Discover yours.