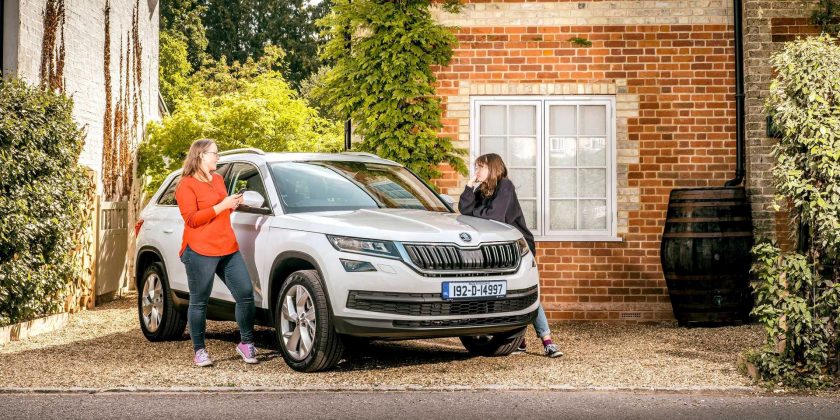 ŠKODA'S GEOFENCING TECH HELPS PARENTS KEEP TRACK OF CAR-SHARING CHILDREN
Parents who share a car with their children can keep track of their whereabouts thanks to ŠKODA's "Geofencing" technology
Geofencing system allows users to set areas of permitted use
ŠKODA Speeding Alert technology alerts parents of excessive speeds
Geofencing available today as standard in the vast majority of ŠKODA vehicles
For the majority of young drivers, financially relying on parents is typically the most cost-effective method of staying on the road once they've passed their test. However, though car-sharing offers financial benefits, many parents still find themselves concerned about their child's use of the family vehicle.
Controlled via ŠKODA Connect, ŠKODA's clever Geofencing technology is designed to allow parents to keep track of their car-sharing children. This works by setting a predetermined area that parents would like their children to remain within when driving the family car. Once activated, owners can set a "green" area in which the car can travel freely without notifying the owner. Should the car stray out of this "green" area into the "no-go" zones, the owner receives an alert via the ŠKODA Connect mobile app. Alternatively, the owner can set up a 'red' zone, in which they don't want the car to go. The system will then only alert the owner should the vehicle enter this zone.
Commenting on the Geofencing feature, Raymond Leddy, Head of Marketing and Product at ŠKODA Ireland said;
"The system is ideal for parents who may be concerned about their newly-qualified children's use of the family car. Geofencing and ŠKODA Connect gives parents peace of mind when it comes to their children borrowing the car. In addition to Geofencing we have ŠKODA Speeding Alert technology built into our vehicles to alert parents of excessive speeds. These features are available today as standard in the vast majority of our vehicles"
However, the Geofencing and Speed Alerts system are not the only features available. With the ŠKODA Connect system the driver can link their phone with their car, allowing them to lock & unlock their ŠKODA, locate their parking position, see live consumption data and other driving stats and even honk the horn and flash the lights from their mobile phone to help them locate their ŠKODA in a car park. ŠKODA Connect also offers the driver peace of mind with its safety features like Emergency Call.