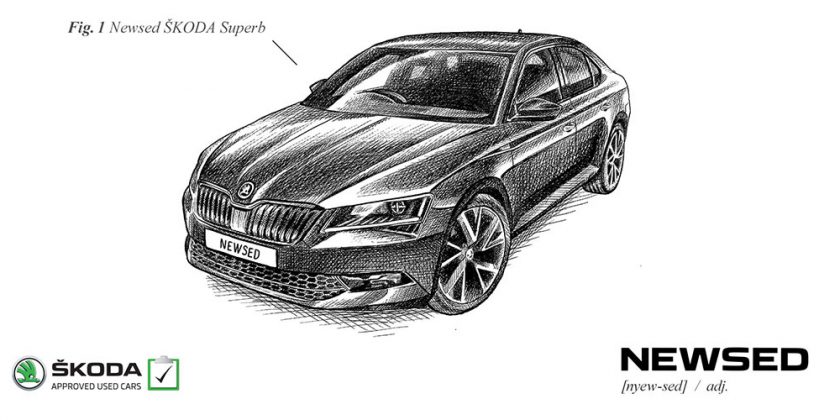 ŠKODA Request a word with Collins Dictionary
"NEWSED"- Something that is just like new, both unbeatable in value and in excellent working order.
Introducing the word "Newsed" fills a gap in the English language
September 2019: ŠKODA's approved used car range is that good it needed a new word.
"NEWSED"- Something that is just like new, both unbeatable in value and in excellent working order.
In typical "Simply Clever" fashion, ŠKODA have not only derived a new word to describe their used car range, but have taken it one step further- by putting the word "NEWSED" forward for the next round of submissions to Collins Dictionary.
Collins Dictionary regularly accept new word suggestions and have even crafted their "Word of the Year", made up of suggestions from the public. While some stranger words may not have made it, words like "selfie" are now so ingrained in everyday language, we could not think of any other word to replace them.
In an open letter to Collins Dictionary, ŠKODA explain how though "newsed" may seem silly at first, it is a word that will fill a gap in the English language and easily make its way into everyday conversation.
Speaking on the submission, Raymond Leddy, Head of Marketing and Product at ŠKODA Ireland commented, "We have never found a word more fitting to describe this range. ŠKODA Used Cars combine such pristine quality and unbeatable value that we felt "used cars" did not do the range justice. Introducing this new word to the Collins Dictionary is not only fitting for the range, but fills a gap in the English language. We are excited to see "NEWSED" make its debut in Collins Dictionary soon!"
ŠKODA Approved Used Cars guarantees the quality of the vehicle with a multipoint check and comprehensive reconditioning.
It's not new, it's not used, it's NEWSED.