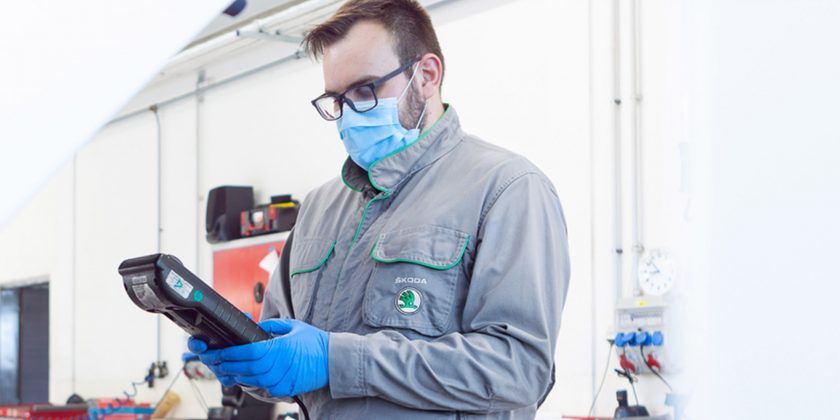 ŠKODA extends new-car warranty as goodwill gesture
Due to the coronavirus crisis, extension of the manufacturer's warranty until 31st August 2020.
Monday, 11th May ŠKODA Ireland has confirmed that it will extend the expiry date of the manufacturer's warranty until 31st August for any vehicles that expired in recent weeks. Many ŠKODA drivers have had limited opportunities to submit their warranty claims to ŠKODA dealers due to the closure of the dealer network on the 27th March as part of measures to curb the spread of COVID-19. For this reason, ŠKODA is providing its customers with an extension of the ŠKODA new car warranty for owners of vehicles whose warranty was due to expire during this period. "We know the difficulties our customers are facing as a result of the Covid-19 pandemic, which is why we are offering this three-month warranty extension," said ŠKODA Ireland's Head of Aftersales, Robert Staunton. "With this measure, we hope to offer peace of mind to our customers and allow them to arrange a workshop visit to our ŠKODA dealer network to have any potential defects addressed without the need for any undue anxiety." The ŠKODA warranty extension applies to all ŠKODA vehicles first registered in Ireland whose ŠKODA new car warranty was or is due to expire between 1.3.2020 and 31.5.2020. The period ends three months after the original ŠKODA new car warranty has expired or no later than 31st August 2020, whichever is first. The mileage limitation of 150,000km of the ŠKODA warranty and other conditions, remain in effect throughout the warranty extension. This extension of the warranty periods as a gesture of goodwill is a onetime and voluntary concession on the part of the manufacturer without recognition of any legal obligation or commitment for the future. For more details on ŠKODA warranty, visit www.skoda.ie/owners/warranty.