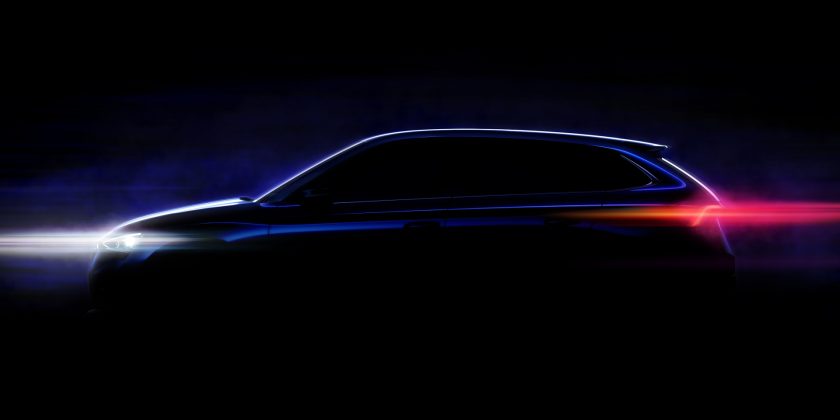 ŠKODA SCALA: A NEW NAME FOR A NEW COMPACT MODEL
ŠKODA have announced that the name 'SCALA' will be given to their 'RAPID' model successor
The name 'SCALA' comes from the Latin word meaning 'stairs' or 'ladder'
This brand new model will be unveiled to the public before the end of the year
The model will land in Ireland next year in time for the 192 registration period
The 'SCALA' will be the first European model by the brand to bear ŠKODA lettering at the rear
Design language will be based on the emotionally charged VISION RS concept unveiled at the Paris Motor Show earlier this month 
15 October 2018: ŠKODA has today revealed the name of its new compact model – ŠKODA SCALA. The name comes from the Latin word 'scala' which means 'stairs' or 'ladder' and will mark the next step forward for the Czech car manufacturer in this compact segment. It has also been confirmed today that the new SCALA will be the first European model by the brand to carry ŠKODA lettering in the middle of the tailgate, in place of the more accustomed ŠKODA logo badge.
Bernhard Maier, chairman of the board of ŠKODA AUTO, commented: "With the new ŠKODA SCALA we are proposing a new chapter in the compact class of ŠKODA. It is a completely new development that sets standards in terms of technology, safety and design in this class. Thus we are confident that SCALA has the best chance to redefine the A-segment for ŠKODA."
With SCALA, ŠKODA presents its new emotional exterior and interior design language for the first time in series form. This design language has already made a stir at the Paris Motor Show in the form of the VISION RS concept. With this new model, the Czech brand also promises a big leap in technological advancement and innovation offering features that so far are found only in higher segment vehicles.
Speaking today, Raymond Leddy, Head of Marketing and Product at ŠKODA Ireland commented: "We look forward in anticipation to the new SCALA, which will be a game changer in this segment for ŠKODA. Based on feedback and public reaction to the Vision RS concept, this design language will suit the Irish palate perfectly and we see no reason why we can't challenge the established models in this segment such as the Ford Focus, Toyota Auris, Renault Megane and Opel Astra"
The ŠKODA SCALA will be unveiled in December and will be available in Ireland from June 2019, in time for the 192 registration period.